Your feet are the foundation of your body.
When you are experiencing problems with or pain in your feet, it affects your well being. These problems can make it difficult to manage all aspects of your life in a healthy and productive way and seeing a podiatrist could be the right answer.
Dr. Crawford understands this and takes the commitment to your better health seriously.
Dr. Crawford's treatment philosophy is to make you an part of your return to normal function. She will begin with a thorough exam of your feet, then explain your problem and develop a treatment plan. Her approach is to begin with a conservative plan which may include shoe modifications, orthotics, tapings, physical therapy, and medications. When conservative care isn't enough, she will use her skills as a board certified surgeon, with over 20 years of experience, to get you back on your feet.
Dr. Crawford is here to help you build a strong and healthy foundation by addressing any podiatric issue thay may be keeping you from your best self.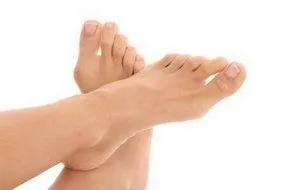 Insurances
We are providers for all major insurance companies including:
Highmark Blue Cross
Medicare
UPMC
Health Assurance
Aetna
Cigna
Medical Assistance
and many others

Fully Computerized Office
We are a fully integrated Medical office using:
Electronic Health Records (EHR)
Patient Portals
Digital X-rays on site
Guest internet access

Hospital Affiliations
Butler Memorial Hospital
Butler Ambulatory Surgery Center